"If you had enough faith this shouldn't be happening..."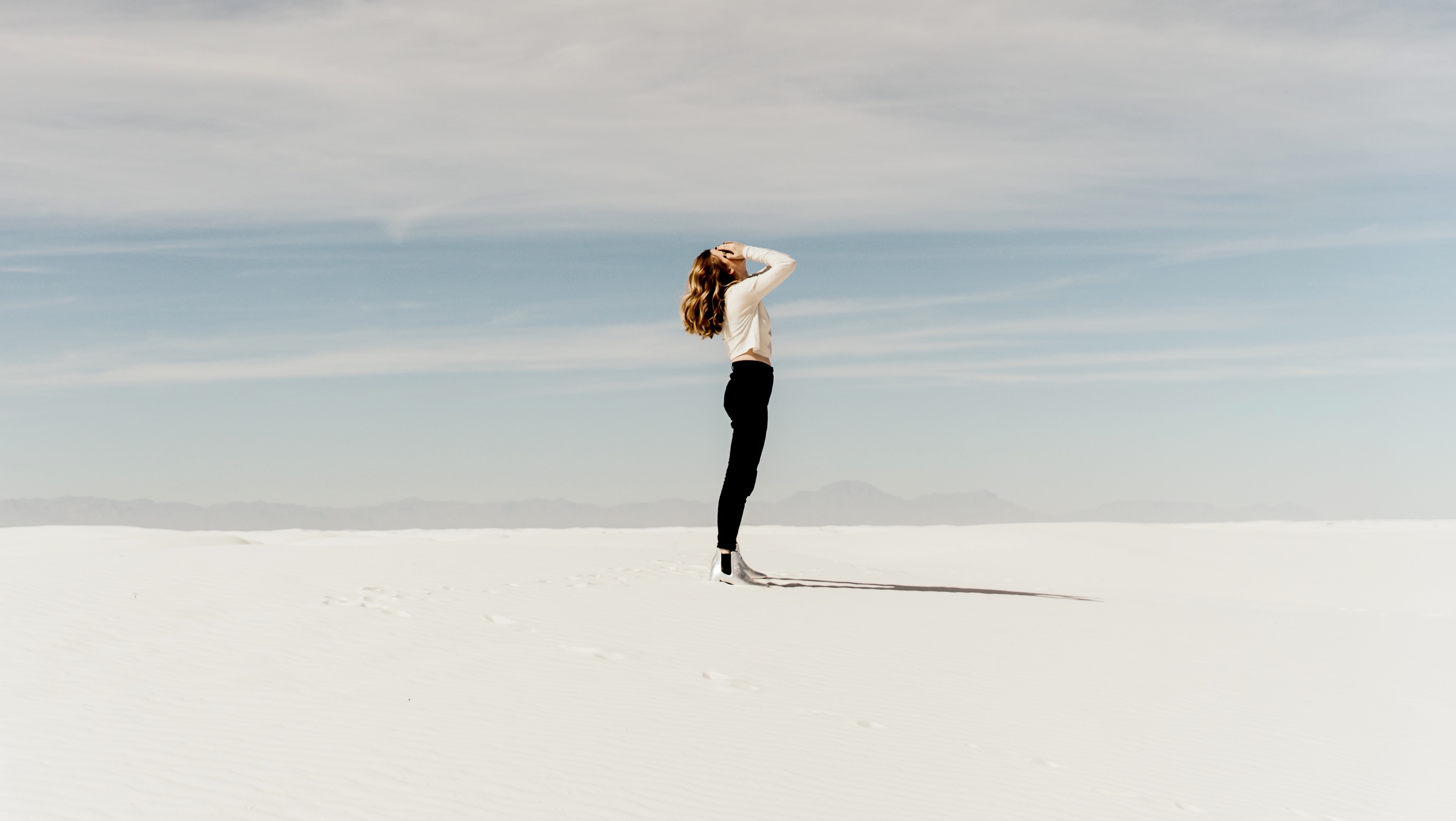 "Maybe You Need to Look For Hidden Sin in Your Life"
Hi-Ya!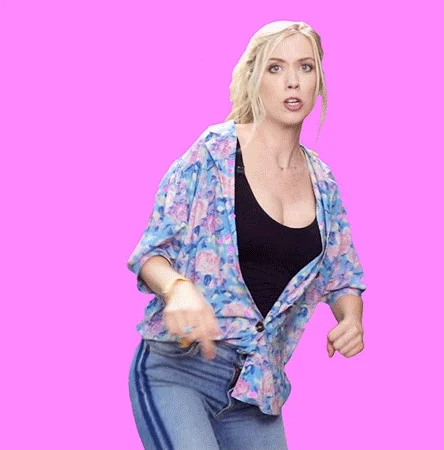 Get The Support, Strategies and Tools to Break Free From Moderate to Severe Anxiety, Without the Shame.

---
IS THIS YOU?

You have panic attacks

Have moderate to severe anxiety

Want to help someone who has anxiety

Are tired of being told to "cast your cares" with no practical application

You desperately want to be present with family and friends instead of planning how to escape the room

You feel like your life is being robbed by your physical, mental and emotional health

You are deeply discouraged that you'll be anxious forever

You've tried everything and nothing helps

Your mind is filled with intrusive thoughts

You are wondering where God is in all of this

You feel isolated and alone in your anxiety

You want to stop being anxious ALL THE TIME
My fearless friend,

How would it feel to know that it's possible to go through this life FEARLESS? I didn't think it was possible to go a day without wondering if I could leave my house without having a panic attack in public or invite company over without having to hide myself in the bathroom to pull myself together. If others only knew the truth of my thoughts; how intense they were, how real and how disturbing they had become, I don't think they would have understood. So I hid it, I medicated it, I ran from it and nothing helped!
Since I was diagnosed with a severe anxiety disorder in 2015 --
Yes, it happens to devout Christians too --
I've made it my MISSION to take control of my mental health, grow my faith, and help others do the same.
So far I've helped hundreds of people find freedom from anxiety - and stay free!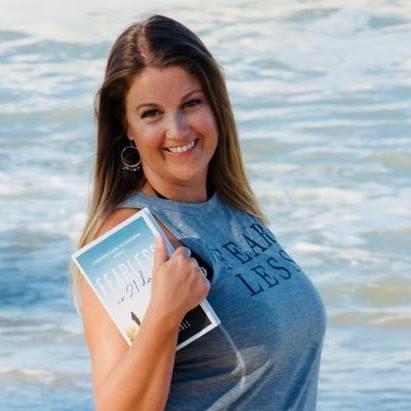 Hey there, I'm Sarah!

Award-winning author, winner of the David Mainse Best Blog of the Year Award, mom to five, football fanatic, camping addict, spa pro and mental illness survivor.
Until I began to follow God through the valley towards the truth and out! and GUESS WHAT.. It wasn't 'just praying more' ... When we reach out to God he ignites the practical in a powerful way!
---
I didn't have the courage to ask myself what I'm about to ask you because I didn't think it was in my future. BUT...

How would it feel if?
* You could STOP PANIC attacks with one simple mindset change?
* What if you had a practical 'hold in your hands plan' to guard yourself against the intense assaults of UNWANTED THOUGHTS can bring?
* What if you could finally BE PRESENT again with your loved ones, friends and at your job?
* What if your creative mind was able to get past the foggy mind of fear and begin to live with purpose again?!
* What if you knew you weren't alone and that OVERCOMING ANXIETY was possible?
---
To be honest, I didn't think it was possible...
I was cold and distant around those who were trying to help me because all that was offered to me for help was deep breathing exercises, 'fear-not' scriptures and endless medical advice. I went for prayer so many times feeling discouraged and ashamed. My anxiety became so severe that I was moments away from committing myself to the hospital or worse.

As a faith filled woman I didn't know who I was anymore.
But in the midst of my despair I became fierce about seeking FULL HEALING and NOT JUST COPING. I wanted to live and dream and be the best mom and wife and woman of God I could be and I refused to do it WITH ANXIETY!
---
You know and I know there is A LOT of advice on anxiety. Massages, essential oils, meditations, bible studies, counselling, medications and more all these are about masking and coping with anxiety NOT OVERCOMING the deep rooted issues causing your anxiety.
---
Since my FULL RECOVERY I have ran a successful blog, been on many television programs sharing my story, have written a book called Fearless in 21 Days available EVERYWHERE and launched a successful course helping those not only find peace but launch further than ever before!
I'm not a guru, I'm not a doctor, I'm not a priest I am YOU HEALED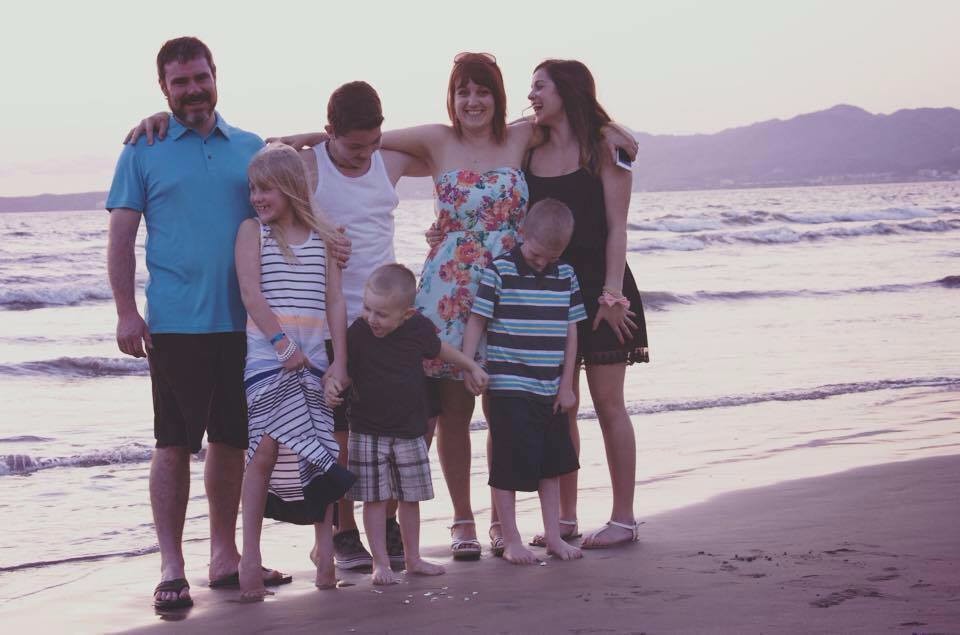 WILL YOU JOIN ME ON THIS TRIP OF A LIFETIME?
"I gained my freedom from obsessive and obtrusive thoughts!!! This is HUGE for me. I have dealt with OCD and Anxiety since I was 16. No one has ever addressed this situation so clearly as Sarah. I can say I am FREE because of this course. " - Regina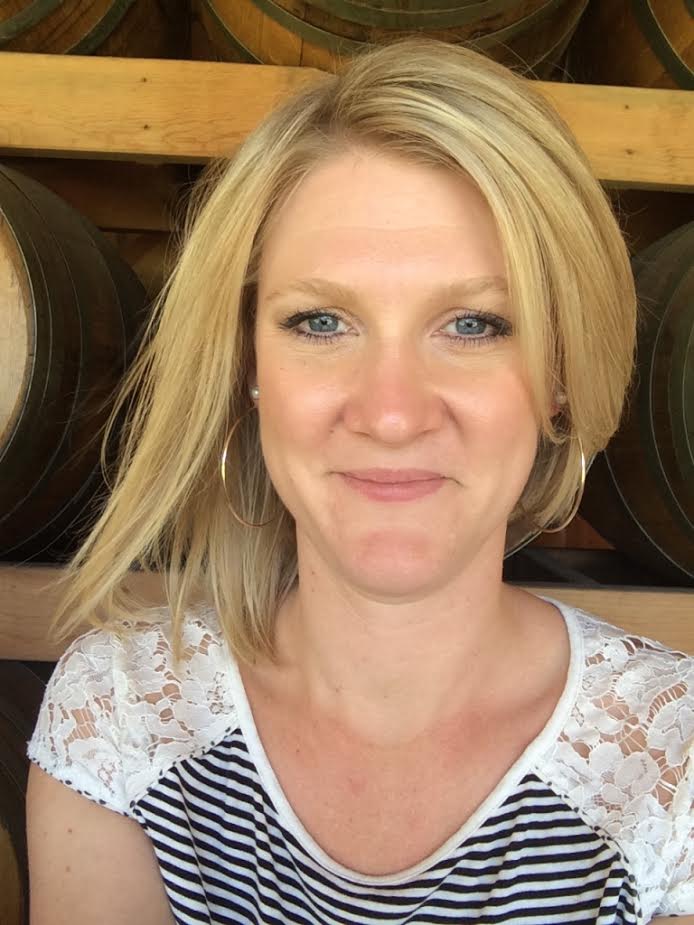 Until I decided to invest in myself, I felt like I as drowning in anxiety. The Fearless Traveler course has marked a turning point in my journey. The community that Sarah has created through this course immediately made me feel supported and less alone. I can honestly say my anxiety has been reduced by 75% and when I do have an attack, I am equipped with the tools to face it head on. To Read Shandrea's Full Testimony Click Here
This course is not for those who are looking for COPING skills this is for fighters.
Are YOU READY start your fearless journey out of anxiety and get back to living again?!
THE FEARLESS TRAVELER COURSE INCLUDES:
THE COURSE:
12 modules

released bi-weekly for 6 weeks.

Access to the course, anywhere, any time on any device.
Videos, power point and audio lessons so you can listen while you're busy.
Lifetime access to the course-go through the course as many times as you need.
Practical tips and to-do's that you can use to start getting your control back over anxiety.
Worksheets to help you mark your process and set goals.
List of every scripture reference listed in each lesson for you to study or print for reference
A beautiful printable for each lesson with a focus scripture for you to print or save
BONUS - 2 Video Interviews Featuring Author BJ Condrey on Overcoming OCD and With Author Deborah McCafferty on Finding freedom from lifelong anxiety.
THE COMMUNITY:
Supportive private Facebook group.
Live Facebook Interactive Videos with NEW TOPICS discussed not in the course.
Ability to ask ME PERSONALLY any questions through the Facebook Group.
Prayer covering as you go through the course.
Supportive students who are at all different levels and who have AMAZING insight and experience on what works and what doesn't.
A positive community that's safe to share, private and rooted in Christ.
ARE YOU READY TO BE INSPIRED BY THE FOLLOWING?
Learn the one thing that can re-shift the way you see fear.
Discover God's original design for fear.
Discover how your response to fear has been making it worse!
Break down your own journey and discover your next step to healing.
Learn how to recognize and prioritize your most prominent needs and goals for overcoming anxiety.
Find out the 5 common lies that are keeping you anxious!
Learn how befriending fear helps reduce the intimidation of the sensations, thoughts, urges and anxieties.
Get step by step how-to advice on how to overcome panic attacks right away!
Learn how you have authority over the spirit of fear.
Take back your mornings and set your day on a good mental track with this simple discipline.
Take back your sleep at night with this powerful nightly truth.
Learn how to physically renew your mind daily.
Get a 'in your hands' tool to handle rough mental assaults that catch you off guard.
Find freedom by learning to guard your rest
Learn how to set healthy boundaries and let go of striving.
Discover scriptures that heal as we dig deep into the true meaning of these common pat answers to our anxiety.
Grow deeper in your relationship with God breaking off lies that you believe about him and you.
Find out how you can align yourself with the supernatural deliverance from anxiety!
Tangible and practical tools to handling your intrusive thoughts.
A lesson for your loved one on how to best support you.
Learn how to change your life to live a lifetime of fearlessness.
Connect with like minded supportive students.
Discover the powerful healing of community and support.
Hear What The Students Are Saying...
I asked current students for one word to describe their experience:
Hopeful - Reassuring - Uplifting - Strengthening - Practical - Empowering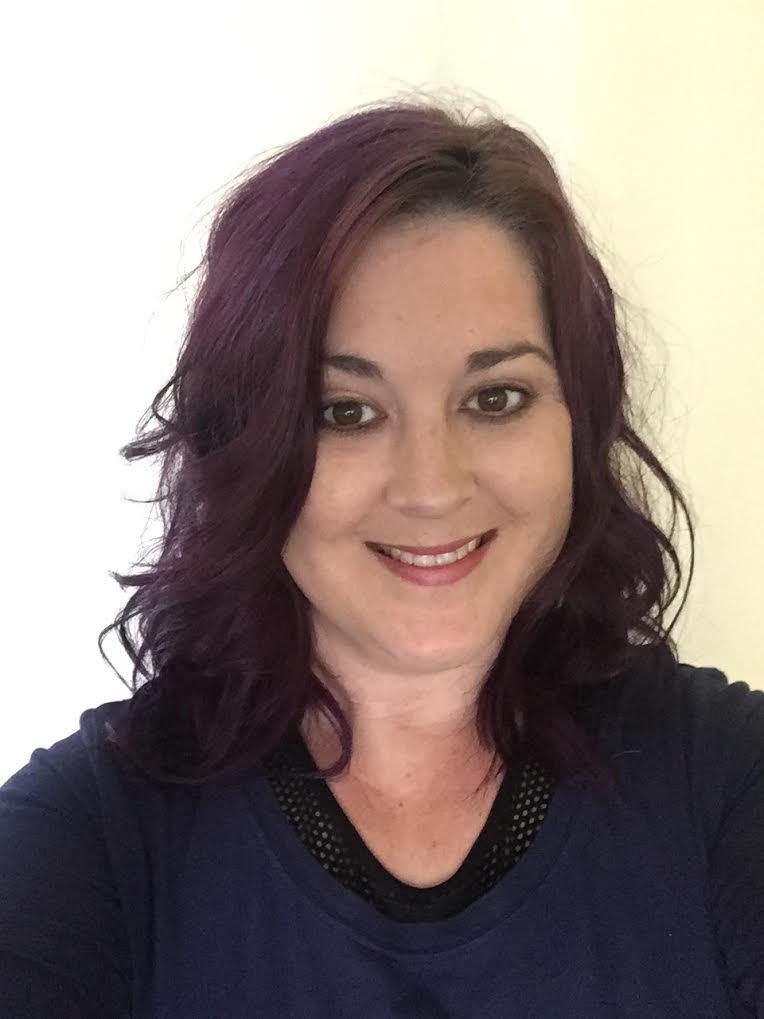 My biggest takeaway is I gain my freedom from obsessive and obtrusive thoughts!!! This is HUGE for me. I have dealt with OCD and Anxiety since I was 16. No one has ever addressed this situation so clearly as Sarah. I can say I am FREE because of this course. Thank you so much. To read more of Regina's Testimony Click Here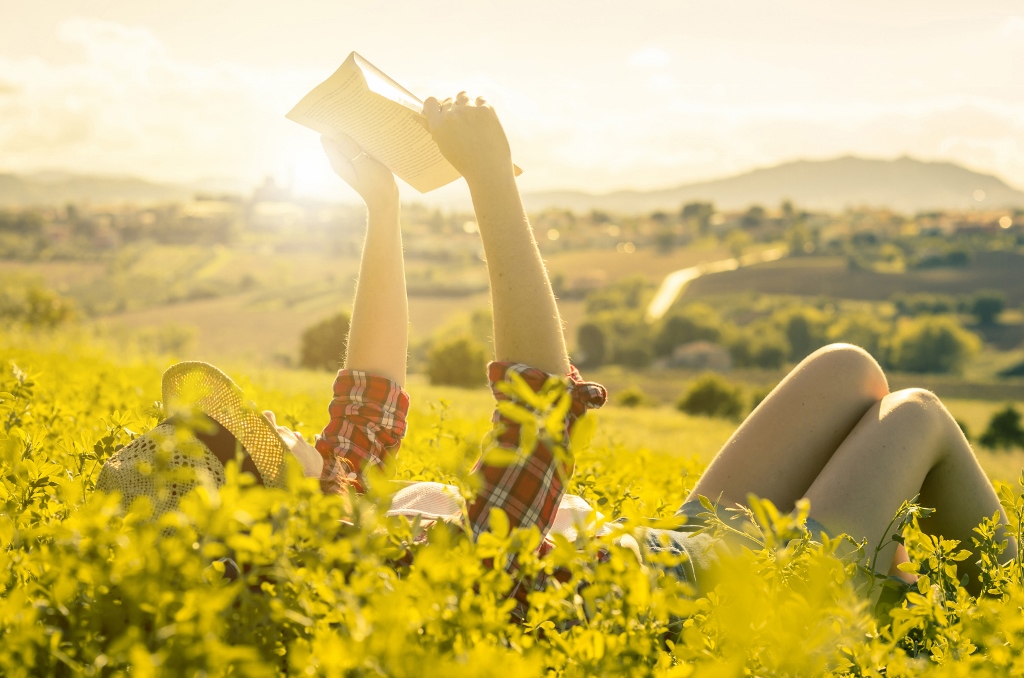 The best description I have for this course is "God breathed". I have suffered from anxiety ever since I can remember, with the last 4 years being quite intense. No medication, counselor, or trusted confidant has helped me as much as this course. The wisdom, information, and practical guidance are unparalleled to any Christian literature that I have read on this topic (other than the Bible, of course). For the first time in my life, I have hope that anxiety can be overcome and I truly understand the role that the Lord plays in this process. To Read Meghan's Full Testimony Click Here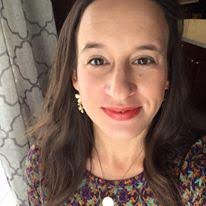 The Fearless Traveler Course has changed my life.
I loved the course, Sarah, and the online group! Having gone through her own experience with anxiety, Sarah provided real, practical strategies on how to think about anxiety in a different way. So often friends and family offer advice because they care, but many times that advice can leave you thinking, "Well, thanks- but that didn't help at all!" Sarah offers strategies that you can implement right away to begin healing. The online group was so supportive and it always felt good to know that I wasn't the only one feeling a certain way. There is always healing in the sharing. I am grateful that Sarah would use her experience to reach out to help others. If you decide to take this journey with Sarah, I'm sure you'll be blessed by it. - To Read more of Sally's Testimony Click Here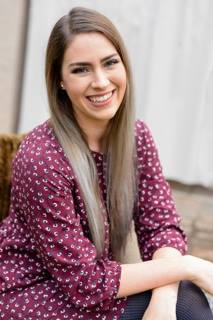 I enjoyed not only the material but the thoughtful ways it was presented, I was even able to ask her some questions directly and I felt like that was so valuable. There is amazing spiritual guidance in the workshop as well as practical guidance. This is not some surface level teachings that will leave you feeling more frustrated than before, she really has you dig down to begin your own healing.

Overall I highly recommend this anxiety workshop, if it even helped 25% I would consider it worth it and for me it's helped so much more than that. I felt like this gave me hope that I could be well again and feeling that way is priceless in my opinion. I truly am doing better now than I have been in these last 2 years even though a lot of my circumstances that initially brought on my anxiety have not changed. To Read more of Danielle's Testimony Click Here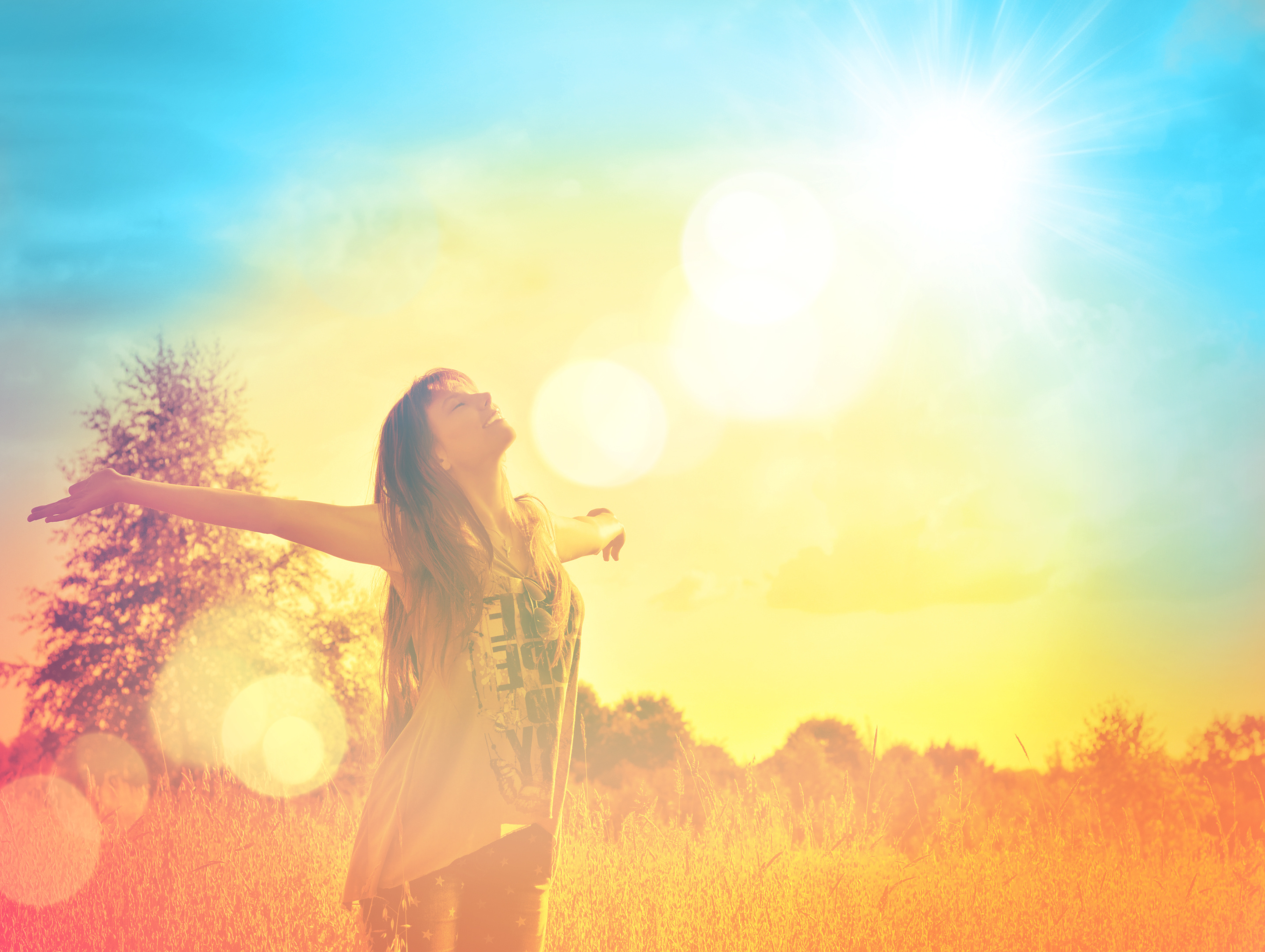 Through my season of anxiety, I honestly don't know what I would have done if God hadn't put Sarah Ball into my life. Having been debilitated by anxiety I didn't know where to go or who to talk to. I felt so crazy, so alone and so hopeless. The Fearless Travelers Course was a complete gift of hope. Through the journey in the Fearless Travelers Course, Sarah put a ton of tools in my hands. Physical tools, emotional tools, and spiritual tools.
This course is so well thought out. Tackling every area and not shying away from anything. Giving information in bite size pieces so that it doesn't overwhelm me. I don't think you could put a price tag on a course like this. This is life changing, life giving and I will never forget how much this has impacted me. Because of this course, my family will get their wife, mom, daughter, sister back! To Read more of Lola's Testimony Click Here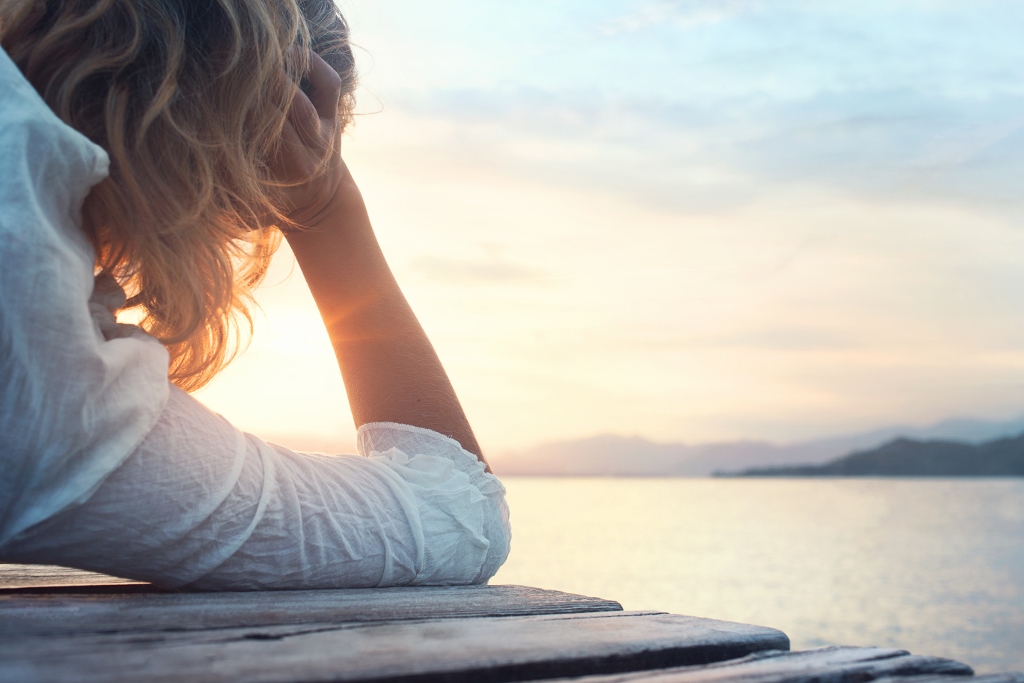 I so enjoyed the Fearless Travelers Course and once through was not enough! I will be returning to all of the resources again and again, knowing each time through I am coming from a new, better, less fearful place but probably still with room to grow. Sarah was a great guide - easy to listen to, comforting and yet challenging me all along the way.

I was so impressed by the use of scripture, constantly reminding me who God is and who I am. Fear and anxiety are not my identity - not by a long shot! God's word is never changing and I feel like I was constantly being drawn back to Him and His promises thanks to Sarah's guidance and encouragement.
I highly recommend this course to anyone who struggles with anxiety on any scale! To Read more of Christine's Testimony Click Here
Frequently Asked Questions
When does the course start and finish?
The course starts now and never ends! It is a completely self-paced online course - you decide when you start and when you finish.
How long do I have access to the course?
How does lifetime access sound? After enrolling, you have unlimited access to this course for as long as you like - across any and all devices you own.
What if I am unhappy with the course?
We would never want you to be unhappy! If you are unsatisfied with your purchase, contact us in the first 30 days and we will give you a full refund.
DISCLAIMER:
MONEY BACK GUARANTEE: Anxiety is a journey and this course does not promise to rid you of your anxiety instantly. This isn't a magic formula, this isn't a quick fix. This is a journey. That said, if you are not happy with the course you will have a 30-day window to ask for a hassle free, question free refund!
IMPORTANT: This course is not intended to replace or override your spiritual, mental or physical care. I am not a trained professional and I do not present myself as such. Under no circumstance should you discontinue any medications or therapy you are receiving for anxiety unless advised by a professional. I strongly suggest that you discuss your mental health needs with a doctor, pastor and/or therapist during the course. If you are in an immediate distress , ie suicidal thoughts, urges please seek medical help immediately. This course is not a quick fix and does not guarantee results.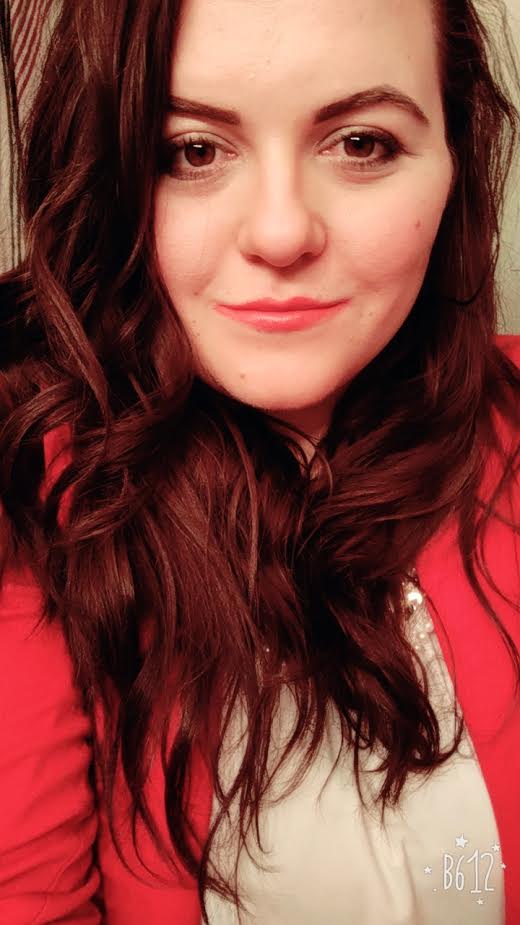 What makes the content in this course so profound is Sarah's own story of walking out her journey to freedom, beginning , middle & ending and how she's doing today. Sarah's story along with the scriptural and practical applications will provide you with the understanding and knowledge needed to walk through your own journey. I've noticed a substantial difference in how I handle my anxiety since taking the course by using the tips and tools provided in this course. To Read more of Delia's Testimony Click Here